About the teacher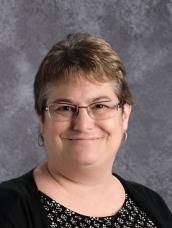 Phone: Jordan Bank 610-932-6625 or Nottingham 610-932-6632
Email:
Degrees and Certifications:
Music Education K-12
Mrs.

Debra McCaskey

I have been teaching general music since 1992. I began my teaching middle school general music and choir in the West Shore School District. In 1993, I began teaching in the Hempfield School District. While teaching at Hempfield, I taught Kindergarten, Pre-First, First, Sixth, Seventh and Eighth Grades. I also taught sixth, seventh and eighth grade choirs. in 2001 I decided to leave my position at Hempfield to focus on raising my three children. During this time I continued teaching home school students from my home studio. I was hired to fill a long term substitute position at Oxford in the fall of 2007.

I currently teach Kindergarten music at Jordan Bank. In the afternoons I travel to Nottingham to teach third and fourth grades. I am also the chours director for the fourth grade at Nottingham Elementary. Fourth grade chours gives students the opportunity to experience a choral setting and participate in two concerts. We meet every Wednesday before school.

As mentioned above, I am the mother of three college students. Two are currently studying music and one is studying art. My husband, Colin, is also a music teacher. He is currently teaching middle school general music and band. We live in Lancaster county but I love coming all the way to Oxford everyday!