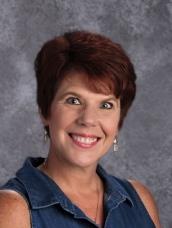 Phone: 610-932-6632
Email:
Degrees and Certifications:
Bachelor of Science in Elementary Education from Bloomsburg University in 1988 Masters of Science in Reading from Lincoln University in 1994
Mrs.

Laura Ames

Hello Families,

Below is a link to instruct you how to download Microsoft Teams to your device. These directions come from out tech department. I hope you all are successful.

https://oxfordasd.sharepoint.com/:o:/s/StudentTutorials/EpUlxa8T729Cp1Ph7GJIvNcBN1mHKLX-TrJDf_guuFX-Tw?e=LKAYHn

The first window should ask for you to sign in, that is your oxford email address. That is your username (on the front of your agenda book) with @oxfordasd.org after. Ex. NOAORT12@oxfordasd.org make sure your name letter are in capitals.
The second window asks for your password and that is your password on the front of your agenda book.

Mrs. Ames Schedule

Tuesday , April 7, 2020 Day B

Kahn Academy - tap on Teams and choose Math Team, you should see a tab for More at the top of the page. Tap on that and Kahn Academy will show up there. No need to log out of this site as log as you see your name at the top right hand corner.

tap- learner

tap- enter class code- 234mp592

tap- add

tap- log in to existing account

I emailed each of your parents your username and password specific to Kahn Academy. Have them check their email address for this message. This is due before April 14th.


Tuesday, April 14

Special at 10:00 TBA

Math Teams meeting at 11:00 (look for invite on your Teams calendar from me)

MTSS at 1:00 look for directions from your teacher on their web page. For students who see Mrs. Kelly, Ms. S., Mrs. Brestensky, Ms. McCarron, Ms. Saporosa only.

Talk with you soon,

Mrs. Ames

Hi families! I am Laura Ames, a fourth grade teacher here at Nottingham School, and this is my 29th year of teaching. And I am thrilled and excited to be part of the Nottingham staff and family.

I was born and grew up in Oxford. I attended school here from 1st grade to graduating from OAHS in 1984. I am the youngest of three children in my family and was fortunate to have grown up on a dairy farm here as well. I am proud to have a son, who is a sophomore at Cecil College in Maryland and a cat that I just adore named Misty. I got married last Spring to a wonderful man and we are thrilled to live here in Oxford.

When I'm not teaching, I enjoy tending to my yard and flower beds, cooking and traveling with my family and friends.