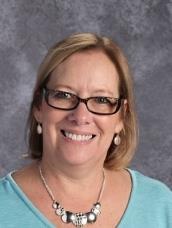 Phone: (610) 932-6616 ext.5106
Email:
Degrees and Certifications:
Bachelors of Science degree in Education, with a minor in Psychology, from Penn State University Certification in Elementary Ed., Middle School Math, Middle School Language Arts and Family Consumer Science. Masters of Education with a concentration in Classroom Diversity from Gratz College.
Mrs.

Janet Fowler

Welcome to Math 7. I have been teaching math at Penn's Grove Middle School since 2009. This year I am part of the Redwood Team.

We are using the Math in Focus textbook to lead our math curriculum. You are able to access the textbook website by going to http://my.hrw.com Each student has their own usename and password.

Course Overview: Students will learn math concepts and methods to ensure understanding of Pennsylvania Common Core and Standards for Math Practice expectations. Students will be expected to show all work or explain their reasoning.


Grades: The grade in this class consists of homework, quizzes, tests and occasionally a project. The grades are as follows: homework 10%, formative assessments 20%, and performance assessments 70%. See student handbook for additional information.


Homework: Homework completion is vital to be successful in this math course. I give homework most nights. Students should be writing their assignments in the agenda on the appropriate date. Assignments can also be found on my wikispace listed below. Homework is an "all or nothing" type of grade. You will either receive 5 points for total completion/attempt or 0 points for incomplete. After 5 missed homework assignments, consequences will occur.


Agenda: You must have your agenda with you at all times. You will record all homework assignments in it and your agenda serves as your hall pass. There are NO extra agendas so please take good care of yours!


Absences: It is your responsibility to find out what you missed and complete all work. When in school but miss class/leave early, due to band lesson or doctor's appointment for example, you are still responsible for your work. If going on vacation, please allow me 2 days to gather work together prior to your absence to ensure you do not fall behind while you are away.


Extra Help: This can be arranged after school on selected days from 2:30 to 3:00. Please arrange this by email, note, or phone call at least 1 day prior.


Discipline Procedures: 7th grade students know how to behave in class. I work on a "three strikes, you're out" basis. If a student disrupts our class three times, he/she will be issued a consequence. There are extenuating circumstances where students will receive an automatic office referral (a fight, for example).