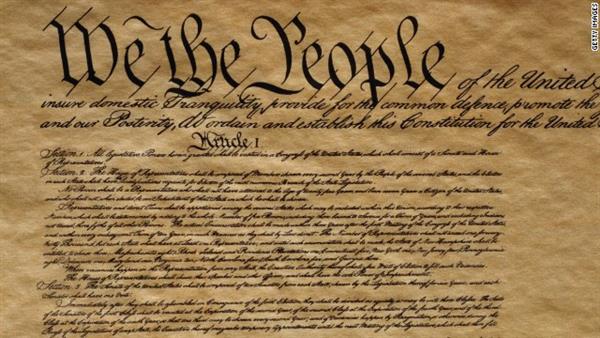 Phone: 610-932-6615
Email:
Degrees and Certifications:
Current Certification: Social Studies, 7-12 Degrees: Penn State University, BA in Political Science (2005) Saint Joseph's University, M.E.d (2009)
Mr.

Mike McConomy

Course Overview: Eighth grade Social Studies provides a comprehensive course in which students will be exposed to the following historical events: The Early Republic, The Age of Jackson, Westward Expansion, Society and Culture before the Civil War, Sectionalism, The Civil War, Reconstruction, Industrial and Economic Growth, and The Progressive Era.

Assignments: Students can expect to have homework Monday-Thursday evenings, assignments will vary in length. Homework is to reinforce the information that is covered in class, and will help them to retain the material. Homework assignments should be written in student agendas and be found on staff web site.

Attendance: It is important that students attend class in order to be successful with the material we are covering. Assignments that are not completed within a reasonable time (one day for each day they are absent) will affect their grade. If they miss the day of a test, quiz, or a deadline for a project students will take it or turn it in the day they return (some exceptions for extended illness). If your child is sick, please call the office (6109326615) to request their work. By doing this, your child will not fall behind or have assignments to complete when they return, along with the normal school work.

Testing: Chapter tests will be announced as soon as the test date is known.

Grading:

70 % Performance Assessments – All tests and quizzes can be made up throughout the end of the marking period. Projects, papers, presentations that are one day late will result in a 10% deduction. Anything after one day will result in a 50% deduction and can be made up until the end of the marking period.

20 % Formative Assessments - Any late submissions will receive zero credit except for quizzes that can be made up before the end of the marking period.

10% Homework - Any late submissions will receive zero credit.

IPads: This year, students will each have their own iPad. They will be required to bring it to school each day and home each night to be charged. Please know that iPads are for INSTRUCTIONAL use only. If a student is using an iPad inappropriately, the following system will be utilized.
Warning
Take iPad until end of class with lunch detention and parent/ guardian contact
MTSS is an enrichment course that gives students a unique opportunity to learn about societal concerns and trends of the present and the past.
Topics covered in this course may vary by team and teacher, but can include:
Current events
Trends by the decade
Popular culture around the United States and world
Individual cultural biographies (ex. actors, musicians, athletes, etc.)
Monthly thematic trivia and special projects (ex. Black History Month, the presidential election, Women's History Month, etc.)
Assorted videos accompanied by preview and post-viewing activities
These topics are presented to students with a focus on social studies as well as language arts skills. Students actively express their viewpoints and opinions during such topics. If at any time our Pop Culture topics present a concern, please let me know as soon as possible.
Bonus Core: Students will be working through the process of completing a research paper on a significant event/ figure in American History.
Materials for class: Charged IPad , Agenda, Binder, Pen or pencil.
If you have any questions or concerns about either the social studies or the pop culture class I can be reached through e-mail at mmcconomy @oxfordasd.org
Thank you for your interest in your child's learning. I look forward to working with you and your child this year.
Mr. McConomy's BELL SCHEDULE
(Virtual Teaching M-Th)
7:35-8:26 Homeroom/Period 1 (Bonus Core)
8:29-9:11 Period 2 (Social Studies 8)
9:13-9:56 Period 3 (Social Studies 8)
(mini stretch break…)
10:03-10:42 Period 4 (MTSS)
10:45-11:28 Period 5 (Social Studies 8)
11:30-12:00 LUNCH
12:02-12:45 Period 6B/7A (Teacher Duty)
12:47-1:30 Period 7B (Prep)
1:32 - 2:15 Period 8 (Social Studies 8)
Friday's
7:35-10:00 Teacher office hours, enrichment, remediation
10:00-11:00 Building-wide professional learning
11:00-12:00 Lunch
12:00-3:00 Professional learning, department, grade level meetings