Return to Headlines
District Welcomes New Teachers
Oxford Area School District welcomed 28 new teachers for the 2019-20 school year with two days of orientation activities. The new teachers met the administrative staff as well as their mentors, veteran teachers who will guide them during a two-year induction program.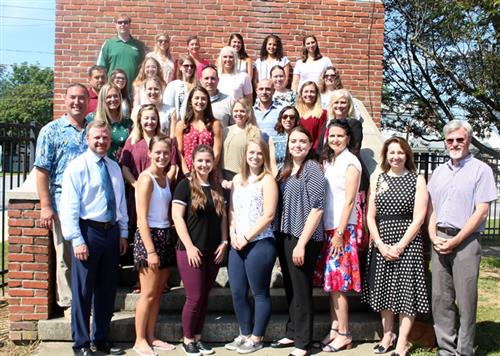 Twenty-eight new district teachers participated in the annual induction program on August 19 and 20. Pictured top from left are Oxford Area High School teachers Dr. Jonathan Lynch, Physics-Long Term Substitute; Bethany Custer, .5 Business-Long Term Substitute; Amy Igo, Biology; Emily O'Connor, Math; Sylvia Cintora, Guidance-Long Term Substitute; and Kathryn Rappold-Guidance. Fourth row from left, Oxford Area High School teachers Erin Warren, Family & Consumer Sciences and Madeline Logic, English; and Penn's Grove School teachers Lynn Golden, Librarian; Cristy Nitz, Social Studies; Rebecca Cross, English/Language Arts and Deb Aubin, Autistic Support; third row from left, Penn's Grove teacher Brian Hood, Math; Angelique Rucci, District Speech & Language Pathologist; Penn's Grove teacher Matt Grandinetti, Health/Physical Education; Hopewell Elementary School teachers Ross Patane, Grade 6; and Chelse Hostetter, Health/Physical Education; Second row from left, Supervisor of Elementary Special Education Dr. Christopher Garchinsky; Hopewell teachers Victoria McMullen, Emotional Support; and Abigail Markel, Grade 6; Nottingham Elementary School teachers Gina Sawyer, Grade 4; Carolyn McCarron, Special Education; and Barbara Buchanan, Grade 4; and Hopewell Elementary School Principal Dr. Nicole Addis, New Teacher Induction Coordinator; front from left, Superintendent David Woods; Elk Ridge School teachers Kerianne Darragh, ESL; Nicole Stahl, Special Education; Shelby Sayer, Psychologist, Elk Ridge/Oxford Area High School; Karlee Kurtz, Music; and Teresa DiSante, Librarian; Assistant Superintendent Dr. Margaret Billings-Jones and Rich Weber, Supervisor of Secondary Special Education.
The new teachers began their orientation activities with breakfast at the Hopewell Elementary School library, where they met their veteran mentors for the next two school years.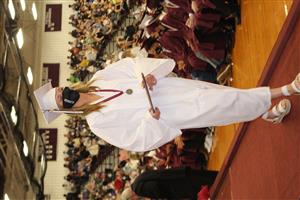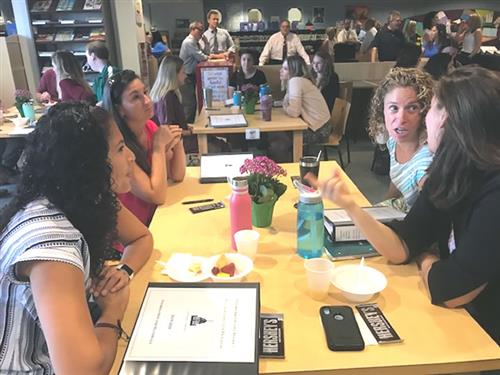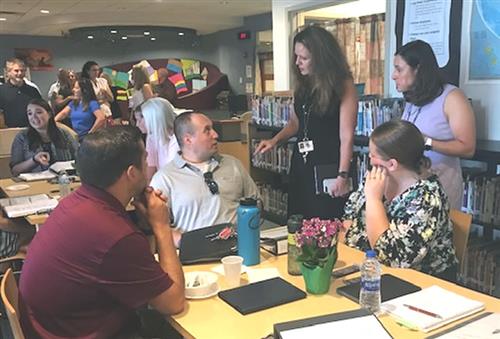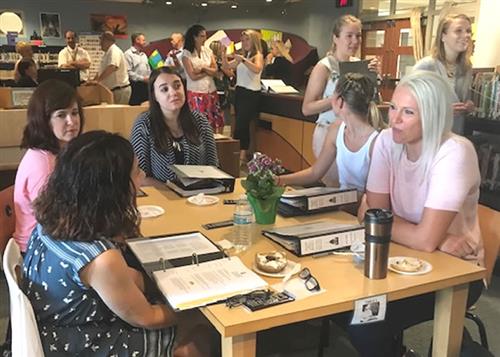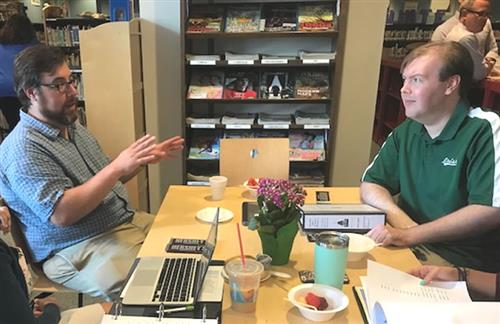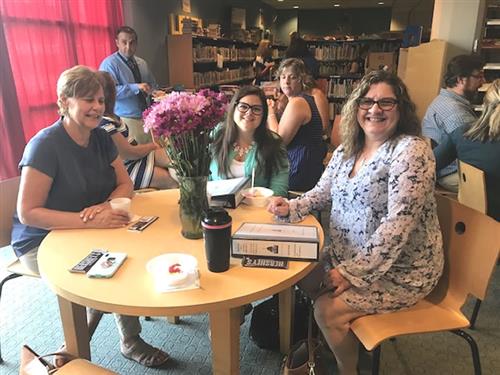 Superintendent David Woods, Assistant Superintendent Dr. Margaret Billings-Jones and Hopewell Principal Dr. Nicole Addis, the district's Teacher Induction coordinator, welcomed the new teachers in the Hopewell Butterfly Garden.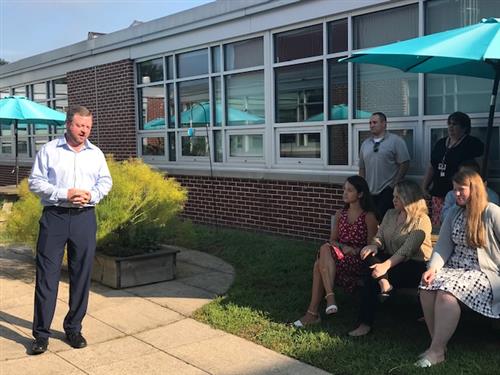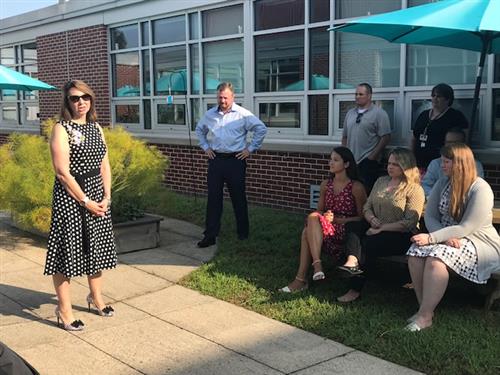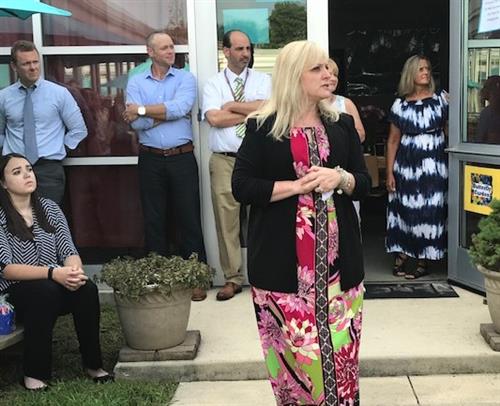 Hopewell teacher and Oxford Area Education Association President Denise Hicks and the OAEA officers greeted the new teachers and handed out some welcoming swag.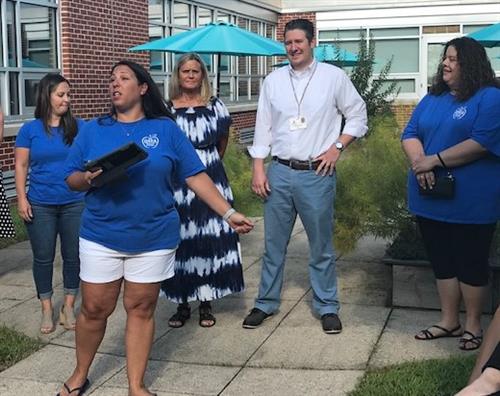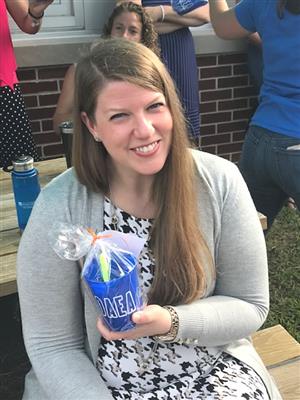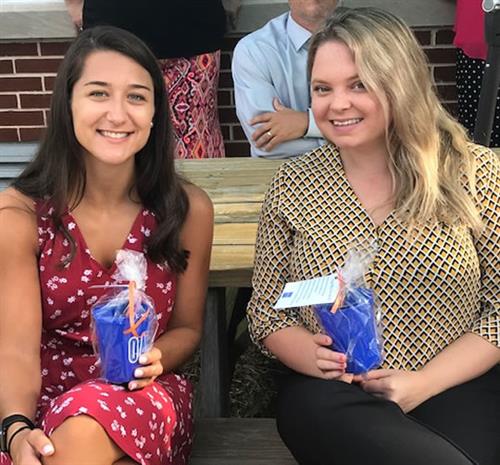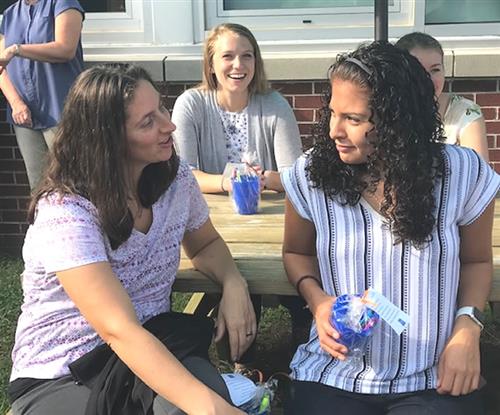 In addition to several training sessions, the new teachers participated in a bus tour of the school district conducted by retired teacher Roberta McManus, and Oxford Mainstreet Inc. treated the new teachers to lunch at The Octorara Hotel.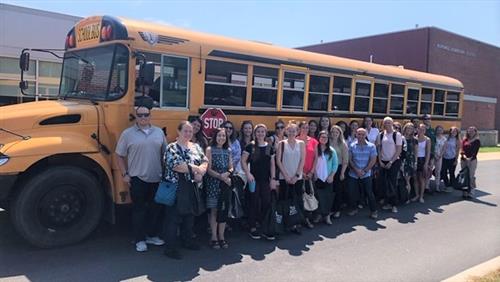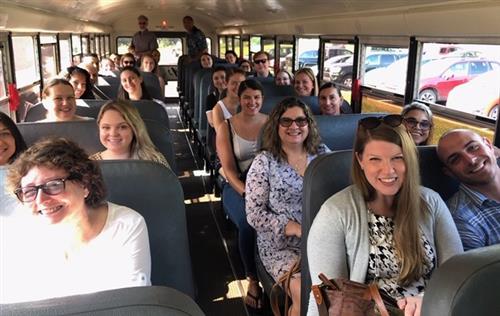 While on the bus tour, the new teachers stopped at Jordan Bank Elementary School to take part in the tradition of ringing the original Hopewell School Bell.