Return to Headlines
OAHS October Students of the Month
Oxford Area High School recently held a breakfast to recognize the school's Students of the Month for October. Each month teachers in selected departments nominate underclassmen for this honor, with the final selections made by the school administration.
Students of the Month are chosen based on criteria including demonstrating an effort and desire to learn; involvement in school and classroom activities; respect for all school policies and personnel; concern for the school community and friendliness and support for other students. The following Students of the Month for October were named after being nominated by members of the world language, English as a Second Language and family & consumer sciences departments.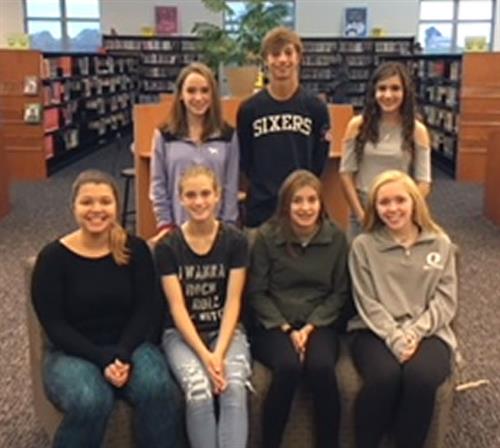 Oxford Area High School recently named its Students of the Month for October. Seated from left are sophomore Isabella Taubar, freshman Abby Oliver, sophomore Madison D'Antonio and junior Ashley Jones. Standing from left are juniors Hunter Kalinowski, Matt Todd and Pamela Rios Hernandez. Juniors Alyssa Gilley and Jose Ochoa Torres are not pictured.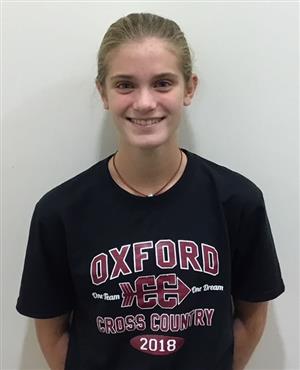 Abby Oliver, freshman: Nominating teacher Katie Gotwols said, "Abby is hardworking, punctual and takes an interest in Spanish language and culture. Abby recently shared photos from her trip to Europe with the class, and I loved how willing she was to teach the class about a valuable cultural experience. She was not shy about sharing and took the time to connect with her classmates.
"Abby also frequently demonstrates outstanding academic performance. She is kind, respectful and polite toward all peers."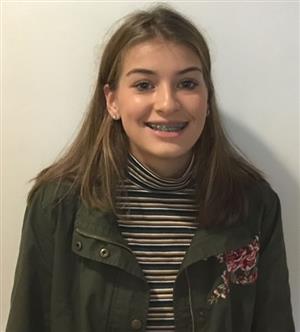 Madison D'Antonio, sophomore: Nominating teacher Monica Brown said, "Maddy works well with her peers in her kitchen lab group. She has completed all assignments and asks for help when needed."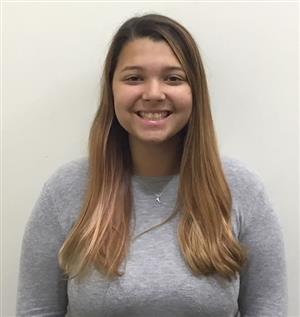 Isabella Taubar, sophomore: Nominating teacher Laura Shaw said, "Isabella always has a positive attitude, is happy and always tries to use Spanish in class."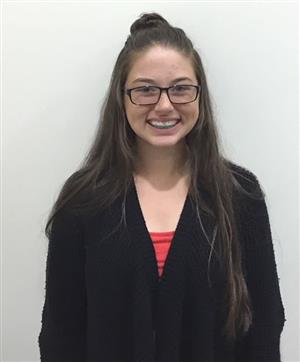 Alyssa Gilley, junior: Nominating teacher Diane Hauser said, "Alyssa is positive and regularly encourages her classmates and the preschoolers in our child care lab. This energy is appreciated since she is responsible for helping in the preschool environment several days a week.
"Alyssa has enthusiastically directed the children in previous years and I expect her to take on more leadership this year. She has the ability to become an excellent teacher and I am hopeful that this is a field she considers in the future."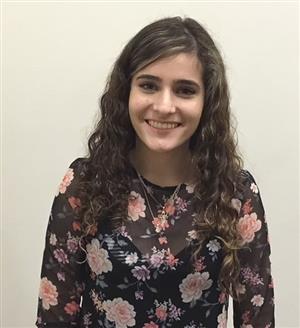 Pamela Rios Hernandez, junior: Nominating teacher Christina Boyer said, "Pamela continues to show a desire to learn even when there are barriers due to language. She is focused on continuing her education after high school and strives to achieve an understanding of material in her classes in order to transfer her learning to her college years."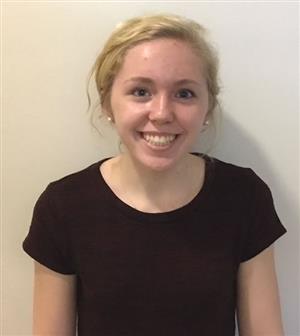 Ashley Jones, junior: Nominating teacher Joseph Long said, "Ashley is a role model and highly motivated. She always has a positive attitude and her standards raise those of the entire class."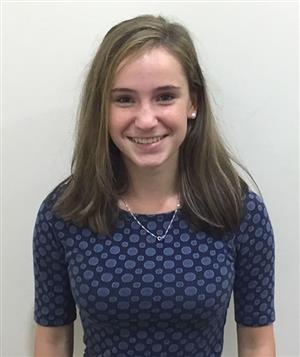 Hunter Kalinowski, junior: Nominating teacher Kara Emig said, "Hunter is a hardworking student who always makes sure everything is done with perfection. She comes to class every day with a smile and a positive attitude.
"Hunter makes the best out of every situation, making sure to find the bright side. She is always respectful and is a role model for other students. She is also academically talented along with being an all-around nice person."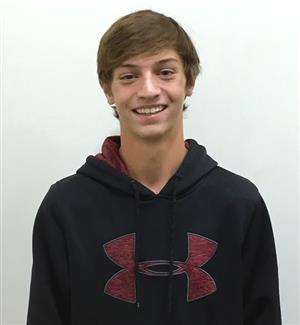 Matt Todd, junior: Nominating teacher Anna Colvin said, "This is the second year that I've had Matt in class and he consistently proves to be one of the most hardworking students I've had the pleasure to teach. He is always volunteering, making an effort to speak in Spanish, and works great with others, especially those who may need extra help.
"Matt is extremely respectful and always reliable. He advocates for himself and others when needed."
Jose Ochoa Torres, junior: Nominating teacher Isabel Ocampo said, "Jose is a pleasure to teach. He is a dedicated student who keeps a consistent positive attitude and always puts forth an effort.
"Jose uses as much French as possible in the classroom and has made and has made so much progress as a French learner in only a month. It is impressive how he is able to find patterns and is eager to learn."