Return to Headlines
OAHS December Students of the Month
Oxford Area High School recently held a breakfast to recognize the school's Students of the Month for December. Each month teachers in selected departments nominate underclassmen for this honor, with the final selections made by the school administration.
Students of the Month are chosen based on criteria including demonstrating an effort and desire to learn; involvement in school and classroom activities; respect for all school policies and personnel; concern for the school community and friendliness and support for other students. The following Students of the Month for December were named after being nominated by members of the art, music, business education and guidance departments, nurse's office and Academically Talented Program.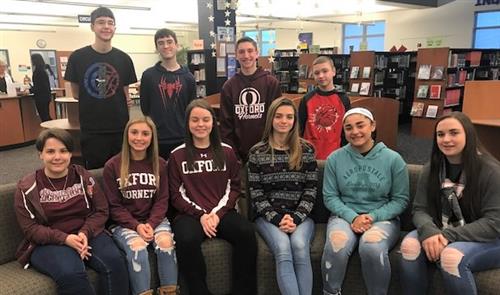 Oxford Area High School recently named its Students of the Month for December. Seated from left are junior Emily Ramsey, freshman Olivia Young, juniors Anna Hampshire and Miranda Nilan, freshman Abby Rodriguez and sophomore Karlyn Rees; standing from left are sophomores Christopher Goodrich and Turner Hannon, freshman Joey DiNapoli and sophomore Nathaniel Greer-Eshelman.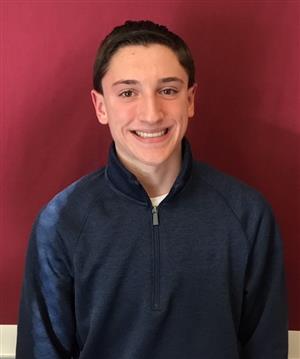 Joey DiNapoli, freshman: Nominating teacher Erin Kauppila said, "Joey is an excellent band student and is always 100 percent prepared for class and rehearsal. He goes above and beyond when it comes to lending an extra hand and often seeks out ways to help without even being asked.
"Joey is a great musician and it is very apparent that he spends a lot of time outside of the school day practicing percussion. He is an integral part of the band program and a pleasure to teach."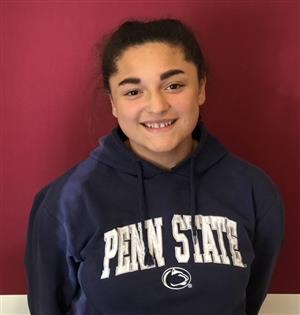 Abby Rodriguez, freshman: Nominating guidance counselor Mary Humphreys said, "Abby has shown initiative in planning for post-high school. She is involved in Chester County Futures, cheerleading, band, her youth group and track and field."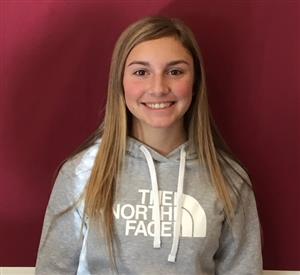 Olivia Young, freshman: Nominating teacher Valerie Hill said, "Olivia is new to the district and at the beginning of the year was really quiet and unsure of her place. She has really blossomed in Art 1 and is always wanting to try new things.
"Oliva takes risks with her work, and even stays after school to work with new materials. She is fun and talented, and I am excited to watch her grow."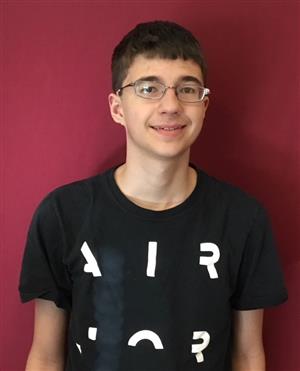 Christopher Goodrich, sophomore: Nominating teacher David Martin said, "I'm nominating Chris not just for his outstanding academic achievement in Intro to Business and Entrepreneurship, but for his positive attitude, humor and enthusiastic class participation that enhances the classroom environment. I can always count on Chris to elevate the class discussion by asking thought-provoking questions."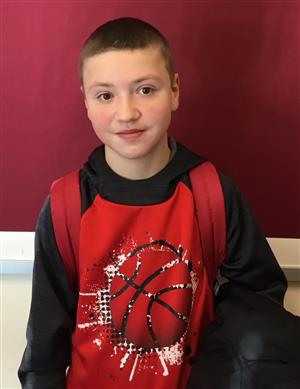 Nathaniel Greer-Eshelman, sophomore: Nominating school nurses Tish Foster and Nicole Cardarople said, "Nate has grown so much over the past two years. He started his freshman year needing assistance to help him transition at the high school.
"This school year Nate has been independent and has adjusted well. He visits the health office on a daily basis and is polite and talkative, and has even shared some of his sketches with us!
"Nate has continued to show improvement in his classwork and is willing to help out his classmates. He's the type of student that makes you smile – we enjoy seeing Nate!"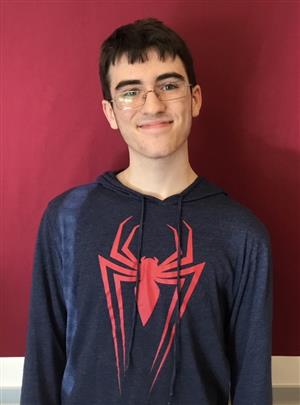 Turner Hannon, sophomore: Nominating teacher Jackie Mavrelos said, "Turner is exceptional academically and the level of dedication to his schoolwork is second to none. However, what makes Turner stand out in my mind even more is his decisiveness and confidence.
"Turner knows what he wants to accomplish and makes it happen. He knows what he believes and why, and is confident that his decisions will lead to strong results. Turner is a model student and sets a strong example for his peers."
Carlos Lara, sophomore: Nominating teacher Kimberly Webber said, "I taught Carlos last year and I have seen such an improvement in his attitude, grades and work ethic."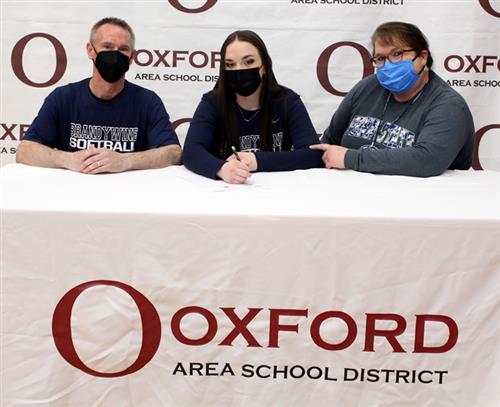 Karlyn Rees, sophomore: Nominating teacher Jenny Muehlmatt said, "Karyln is one of the most conscientious students I've ever known. She's talented, involved in sports and a thoughtful and kind young lady."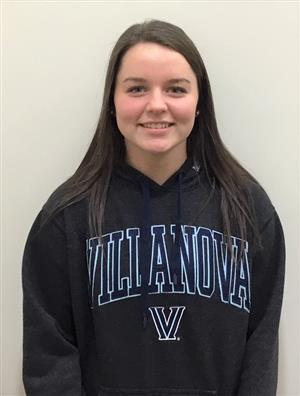 Anna Hampshire, junior: Nominating teacher Jason McLead said, "Anna does a lot for Oxford Area High School. Last year she was one of my homeroom students and took the lead in bringing in cans for the annual food drive.
"Anna is very active in Future Business Leaders of America and has acted as our Hornet mascot at various school events. She even wore the mascot uniform at the opening of the new Memorial Park playground in almost 90 degree temperatures!
"Anna always has a can-do positive attitude and does well in her schoolwork. I was surprised she had not already been nominated for Student of the Month."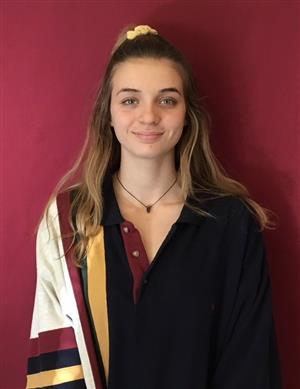 Miranda Nilan, junior: Nominating teacher Bridget Cotellese said, "Miranda has shown leadership skills in her chorus classes. She is a great musician, very kind and caring to her peers and respectful to her teachers. Miranda was recently selected to perform with the Pennsylvania Music Educators Association District 12 Chorus."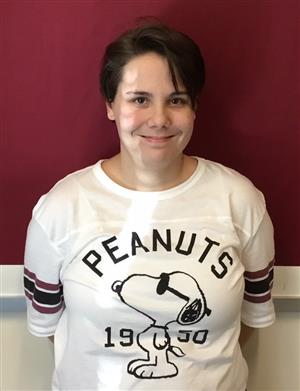 Emily Ramsey, junior: Nominating guidance counselor Keith Truver said, "Emily is new to the district and has transitioned into the school by asking appropriate questions and advocating for herself."