Return to Headlines
OAHS February Students of the Month
Oxford Area High School recently held a breakfast to recognize the school's Students of the Month for February. Each month teachers in selected departments nominate underclassmen for this honor, with the final selections made by the school administration.
Students of the Month are chosen based on criteria including demonstrating an effort and desire to learn; involvement in school and classroom activities; respect for all school policies and personnel; concern for the school community and friendliness and support for other students. The following Students of the Month for February were named after being nominated by members of the social studies and Life Support Skills departments.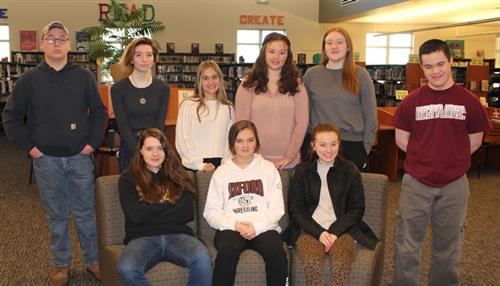 Oxford Area High School recently named its Students of the Month for February. Seated from left are sophomore McKenzie Hendrickson, junior Mikaylah Houghton and sophomore Samantha Dunlap; standing from left are junior Clint Carbaugh, freshmen Elizabeth Evans-Ralston and Alyssa Hanes, sophomores Kiera Sitley and Savanna Zinszer and junior Ryan Dougherty. Freshman Robbie Logan is not pictured.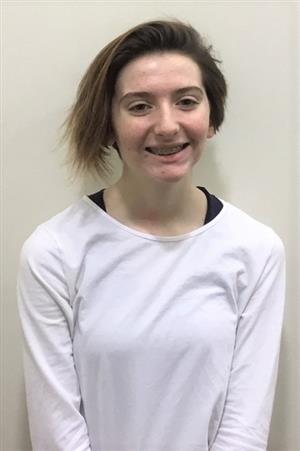 Elizabeth Evans-Ralston, freshman: Nominating teacher Josh Shock said, "Elizabeth is an extremely hardworking, diligent student. She has a passion for learning that shows through in her schoolwork.
"Elizabeth is always willing to offer her opinion and answer questions, even if she isn't 100 percent sure that she is correct. This is a difficult trait to find in most students.
"It is obvious that Elizabeth enjoys history and is very knowledgeable. Her answers are well thought out and meticulous, to ensure her ideas are easy to understand for the reader.
"On top of all this, Elizabeth is a polite and caring person who gets along with all of her peers."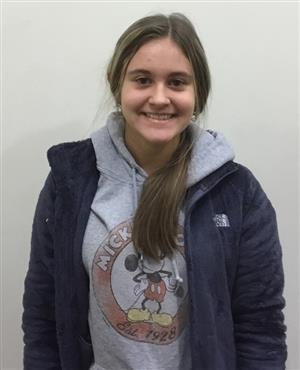 Alyssa Hanes, freshman: Nominating teacher Kaitlyn Kindig said, "Alyssa is one of the top students in all of my American history classes. She always comes to class prepared, has a positive outlook, asks questions to further discussion and has gone above expectations."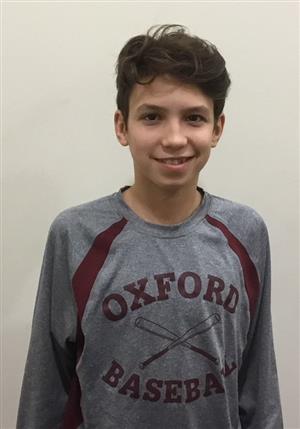 Robbie Logan, freshman: Nominating teacher Justin Hostetter said, "Robbie is respectful every day and is extremely mature for a freshman. He is also a starting member of the JV basketball team, and his coaches have noted how hard he works on the court. Overall, Robbie is a well-rounded individual who deserves to be Student of the Month."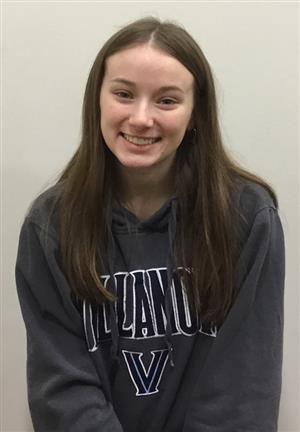 Samantha Dunlap, sophomore: Nominating teacher Kimberley Towers said, "Samantha is a model student-athlete. She is hardworking, diligent and self-motivated.
"Samantha has a fabulous work ethic. She manages her time wisely and will often finish assignments ahead of time.
"Samantha is polite, courteous and respectful to adults, and kind and considerate to her friends and peers. She goes above and beyond in her work, and is a joy to have in class."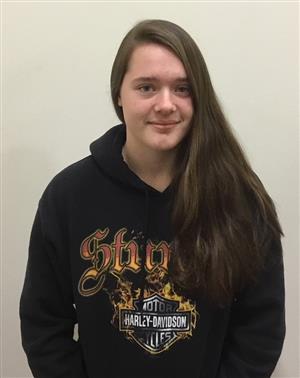 McKenzie Hendrickson, sophomore: Nominating teacher Basia Manniso said, "McKenzie is a 10th grader taking my 11th grade CP Civics class. In the beginning of the year, she expressed concerns about taking CP Civics while also being enrolled in the Early College Academy at Cecil College.
"Since then, McKenzie has gone above and beyond to convey her understanding of that material. She often turns in work that earns her a 100 percent. She is now so strong in the subject matter that she can help others."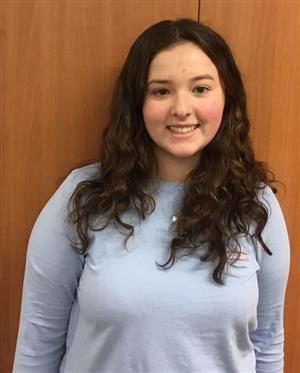 Kiera Sitley, sophomore: Nominating teacher Rebecca Daull said, "Kiera was diagnosed with a serious concussion during the first quarter and was frequently absent for doctor's appointments and recovery time. During her recovery, she never outwardly complained about make-up work or made excuses for not having work done in my class.
"Kiera completed her make-up assignments when she was able to and was proactive in talking to me about the missing assignments. To me this demonstrated maturity for her age."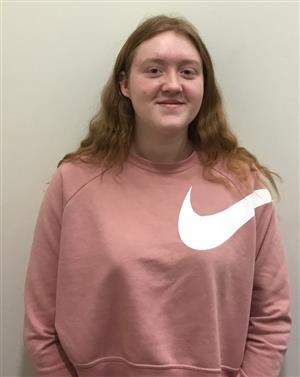 Savanna Zinszer, sophomore: Nominating teacher Jay Ciotola said, "Savanna is a bright, hardworking student in my world history class. She is tied as the overall highest scorer among all my classes with 100 percent so far this year.
"Savanna is always on the ball in class. During lectures she is an engaged participant, willing to give input as needed.
"Savanna is always one of the first through her classwork and will often go above and beyond expectations. She carries herself maturely in the classroom and does not seem to have time for any over-the-top silliness that can often distract her peers."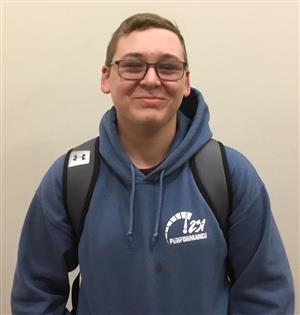 Clint Carbaugh, junior.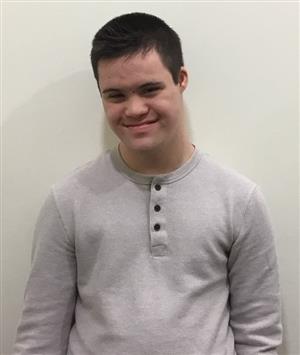 Ryan Dougherty, junior: Nominating teacher Karen Powers said, "Ryan has made wonderful improvements since starting here at Oxford Area High School. He has made great strides in being more social and participating in class.
"Ryan always tries his best and has special attention to detail, especially with assignment completion and projects. He hands everything in correct and on time.
"Ryan is meticulous and ensures things are done with precision, and takes pride in his work. No task is too hard for him to attempt and get involved in."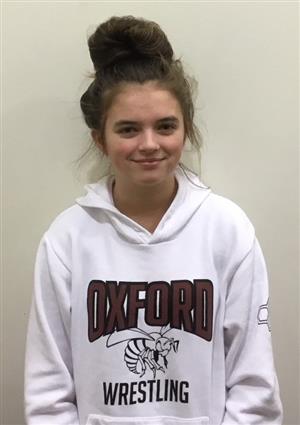 Mikaylah Houghton, junior: Nominating teacher Justin Wyatt said, "Mikaylah is a pleasure to teach in Honors Civics and Government. She is hardworking and committed to performing at her very best in class.
"In a setting that utilizes a good amount of cooperative work, Mikaylah is a great team player who goes above and beyond what is expected of her. Another positive attribute that she brings to our civics classroom is her willingness and eagerness to share her thoughts, opinions, and ideas on topics of the day.
"Mikaylah's prompts and comments have served as a catalyst to great class discussion many times throughout the year. Finally, she is just a great human being – super-friendly, polite and caring."