Return to Headlines
OAHS March Students of the Month
Oxford Area High School recently held a breakfast to recognize the school's Students of the Month for March. Each month teachers in selected departments nominate underclassmen for this honor, with the final selections made by the school administration.
Students of the Month are chosen based on criteria including demonstrating an effort and desire to learn; involvement in school and classroom activities; respect for all school policies and personnel; concern for the school community and friendliness and support for other students. The following Students of the Month for March were named after being nominated by members of the social studies and life skills support department.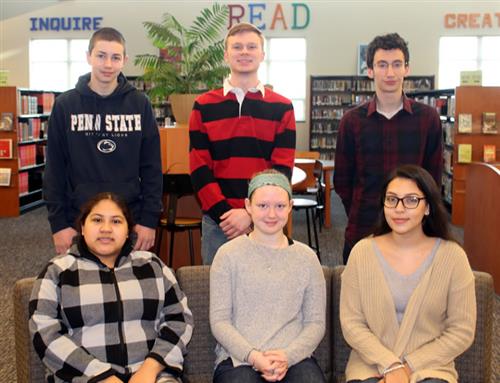 Oxford Area High School recently named its Students of the Month for March. Seated from left are junior Isabel Morales-Cruz, sophomore Hailie Scott and junior Aaliyah Olvera-Renteria; standing from left are sophomores Justin Ward, Blake Kinsey and Thomas Hanna. Freshmen Carlos Tapia Espinosa and Osvaldo Perez are not pictured.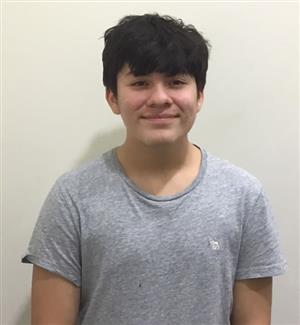 Carlos Tapia Espinosa, freshman: Nominating teacher Justin Hostetter said, "Carlos works very hard in class and is extremely dependable. He has a great sense of humor and overall personality.
"Carlos is also active outside the classroom. He plays on the soccer team and is a well-rounded young man."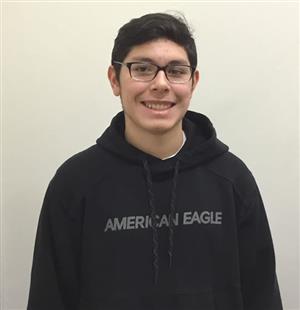 Osvaldo Perez, freshman: Nominating teacher Joshua Shock said, "Osvaldo has worked hard in class all year, and is always willing to answer questions and participate in class. He is a courteous and thoughtful student who has demonstrated that he cares about his classwork."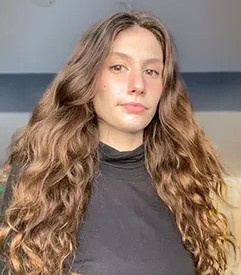 Thomas Hanna, sophomore: Nominating teacher Justin Wyatt said, "Thomas is a hardworking student who displays a commitment to completing his task in an excellent manner. In Honors Civics he displays passion in understanding, analyzing and expressing his opinions on civics and government topics of the day.
"Thomas is a driving force in class discussions and always views things through a lens of critical analysis and open-mindedness. He is at the top of the class for Honors Civics this year."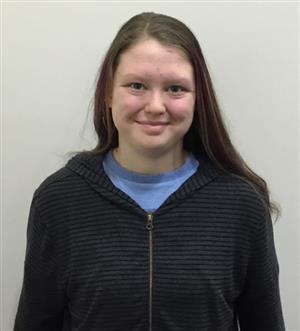 Hailie Scott, sophomore: Nominating teacher Kimberly Towers said, "Hailie is consistently hard-working. She is always focused and shows a dedication to her studies. She always has a book on hand, and when she completes assignments, quietly reads.
"Hailie is respectful of both myself and her peers. She is generous to those in need and contributed many toys and clothing items for the children in our Christmas Angel project."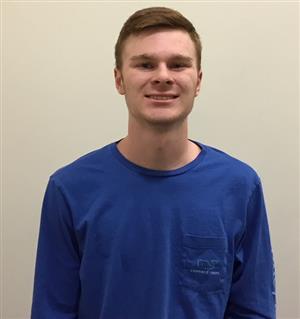 Blake Kinsey, sophomore: Nominating teacher Jay Ciotola said, "Blake has, from day one, been among the hardest working students in any of my classes. He constantly strives to be the best student he can, and takes pride in his work.
"Blake never settles for anything being simply 'good enough' and will be sure to have both a peer and me look over this work to ensure he's on the right track. He is never concerned about how being a good student may be perceived, as some of those in his class seem to be. Blake understands that he needs to work towards success and is not afraid to do so.
"Blake is consistently one of the highest scorers in his class and would easily be likewise in any of my other classes. Additionally, he is always respectful and carries himself well in the classroom."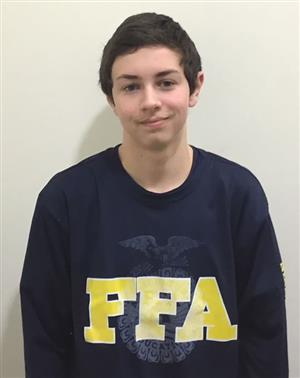 Justin Ward, sophomore: Nominating teacher Rebecca Daull said, "Justin has made improvements in his classwork this past quarter and has made conscious efforts to stay on task in class. However, I am particularly impressed with his dedication to Future Farmers of America.
"Justin recently worked after school to decorate the high school rotunda and to advertise for FFA Week. I know that he also works outside of school, and his dedication to these activities is a fantastic quality."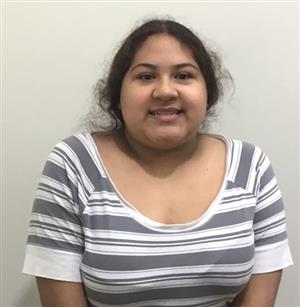 Isabel Morales-Cruz, junior: Life Skills Support teacher Karen Powers said, "Isabel has made vast improvements with her academic performance, social interactions, vocational skills, and transitions since attending OAHS. She demonstrates how to be a good student and participant in the vocational lab.
"Isabel is highly motivated to do well each day and presents exemplary models for her classmates. When she is scheduled to attend the Transition to Work program in the community, she is prepared and puts her best work ethics and habits forward.
"Isabel offers to attend the work program when there is a need outside of her normal schedule. She consistently displays determination and leadership, and tries her best with all things presented to her within class and in the community."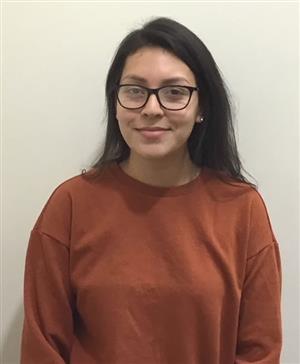 Aaliyah Olvera-Renteria, junior: Nominating teacher Michael Means said, "Aaliyah is one of the hardest working students I have. She brings a great attitude and work ethic to class every day."