Return to Headlines
OAHS December Students of the Month
Oxford Area High School recently held a breakfast to recognize the school's Students of the Month for December. Each month teachers in selected departments nominate underclassmen for this honor, with the final selections made by the school administration.
Students of the Month are chosen based on criteria including demonstrating an effort and desire to learn; involvement in school and classroom activities; respect for all school policies and personnel; concern for the school community and friendliness and support for other students. The following Students of the Month for December were named after being nominated by members of the English department.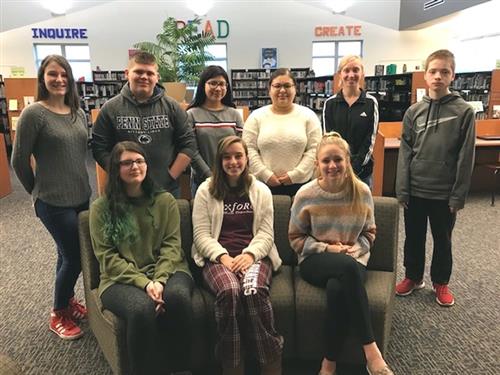 Oxford Area High School recently named its Students of the Month for December. Seated from left are freshman Kayla Tansey, sophomore Julianne Guerin and junior Chloe Campbell. Standing from left are freshman Ciara Clendenin, sophomore Seth Pearson, freshman Yamin Bernal-Arizmendi, junior Xitlali Torres and sophomores Saige Thompson and Jesse Blevins.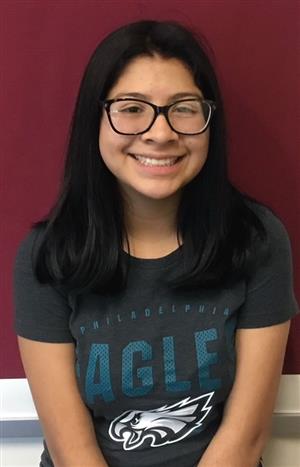 Yasmin Bernal-Arizmendi, freshman: Nominating teacher Jill Dunfee said, "Yasmin has been consistently outstanding since the beginning of the year. She strives to do well on all of her assignments and puts in her best effort.
"Yasmin is always willing to offer help to those around her. She is not only a leader in the classroom but a pleasure to teach as well."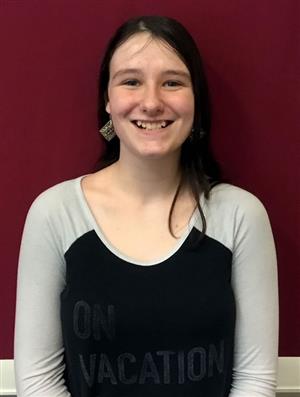 Ciara Clendenin, freshman: Nominating teacher Madeline Logic said, "Ciara has been an exceptional student in English class from day one. She is always eager to participate in class and share her remarkable insight on tests and conversations in class.
"Ciara shares and participates to the point that sometimes I have to point out to the rest of the class that she cannot carry the whole discussion on her own! She is diligent and thorough in her work.
"Ciara is an all-around smart, respectful and hardworking young lady. She is truly a pleasure to have in my class."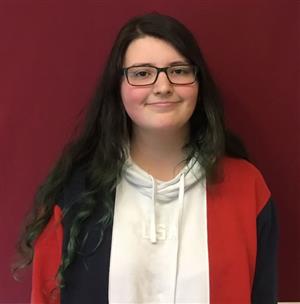 Kayla Tansey, freshman: Nominating teacher Carynne Burnett said, "Kayla is hardworking and focused in class. She truly exhibits a desire to learn and to constantly grow as a student.
"Aside from her strengths as a student, Kayla is also a genuine and kind person who is a pleasure to have in class."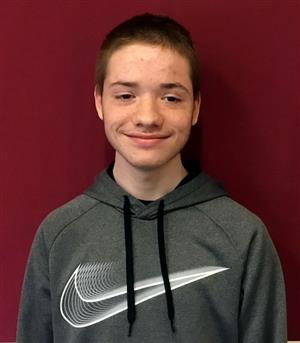 Jesse Blevins, sophomore: Teacher Louise Haggerty nominated Jesse based on his academic performance, work ethic and on-task behavior, adding that he is always respectful and kind.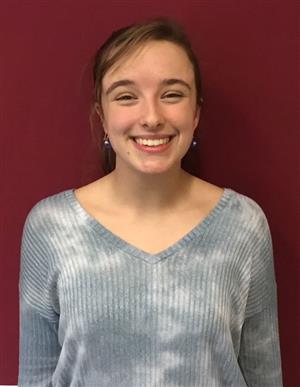 Julianne Guerin, sophomore: Nominating teacher Vanessa Kephart said, "Julianne is a strong student all-around. She participates frequently in class, stays attentive always, and has earned one of the highest grades in Honors English so far this year.
"Julianne demonstrates a great deal of poise as an individual and is a model for her classmates in both her behavior and interest in learning."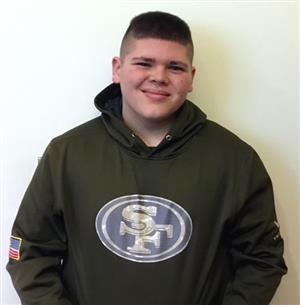 Seth Pearson, sophomore: Nominating teacher Niki Kelley said, "Seth has been a model student in my class all year. As a student-athlete, he has shown tremendous maturity and responsibility.
"Seth is extremely attentive and motivated to do well. He always completes his work to his best ability and is eager to learn.
"Seth is a role model to the other students in his class. After suffering from a concussion that took him out of class, he has handled the setback with responsibility and is already working hard to get himself back on track. Seth is such as pleasure to have in class."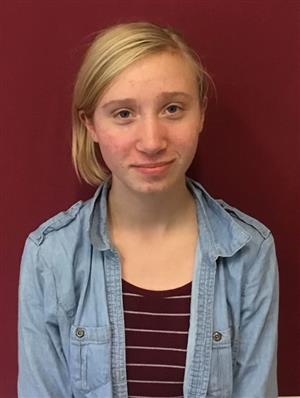 Saige Thompson, sophomore: Nominating teacher Suzanne Lauer said, "Saige demonstrates a remarkable willingness to learn in English 10. She is working in class every day and giving her best effort.
"Saige is a regular participant in our class discussions, offering insightful comments, and assists other classmates. She is a well-mannered young lady and a joy to have in class."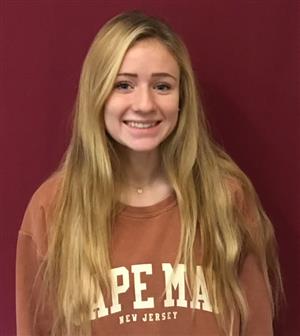 Chloe Campbell, junior: Nominating teacher Elyse McDevitt said, "Chloe is a model student. I could tell shortly after I met her that she would be a strong student due to her excellent listening skills and work ethic.
"Chloe is determined to do well in school. She applies constructive feedback and asks questions to make sure of it.
"Chloe maintains a kind and humble disposition, adding to a positive classroom dynamic. It is lovely to have her in class."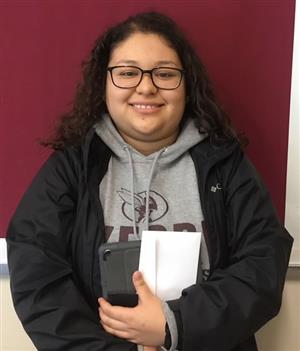 Xitlali Torres, junior: Nominating teacher KarenAnn Smith said, "Xitlali is the best student in my 11th Academic English classes. She does her work and does it well, scores high on her tests and quizzes, and is a well-behaved young lady.
"I can depend on Xitlali to not only pay attention but to know the answers when called upon. Overall, she is the best student out of all my academic classes."