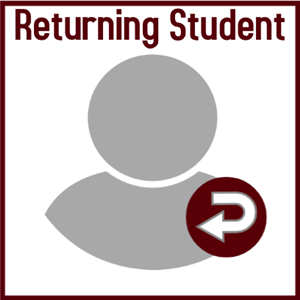 This online process will be required yearly for all currently enrolled OASD students. This process will allow parents and guardians the opportunity to electronically review, update and sign all documentation for your child in one spot. All parents are required to update their student's information at the start of each school year.
All parents and guardians will receive a unique SnapCode for each child currently enrolled at OASD or in an alternative placement program with OASD, to their email address on file. If you do not have an email address on file, a letter will be mailed to you.
A current student is defined as any student that was actively enrolled on the last day of the prior school year at any Oxford Area school.
You are a current student even if you have moved within the school district boundaries or are attending a new school due to promotion.
If you have questions about the Annual Student Updates, you can contact your child's school during business hours. If you have received a SnapCode for your currently enrolled student at OASD, please click below to begin the update process:
Returning Student Registration (2022-2023) (English)
El proceso en linea va a ser requirido cada ano para todos los esudiantes actualmente matriculados en OASD. Este proceso permitira que los padres y guardians tengan la opportunidad electronica de evaluar,actualizer y firmar los documentos para su hijo en un solo lugar todos los padres estan requiridos a actualizer la informacion al princpio de cada ano escolar.
Todos los padres y guardians recibiran una unica SnapCode para cada nino actualmente regristrado en OASD oh en un programa de ubicacion alternativa con OASD, a su correo electronico en archivo. Si no tiene correo electronico en archivo, una carta sera envidia por correo.
Un estudiante actual es definido como cualquier otro estudiante que estaba inscrito activamente el ultimo dia antes del ano escolar en cualquier escuela de la zona de Oxford.
Eres un estudiante actual aunque te haigas mudado dentro de los limites del distrito escolar oh estas attendiendo a una nueva escuela debido a promocion.
Si tiene alguna pregunta sobre el actualize annual del estudiante, puede contactar a la escuela de su hijo durante horas de trabajo. Si haz recibido un SnapCode para tu registro actual de tu estudiante en OASD, porfavor hacer clic abajo para actualizar el proceso:
Registro de estudiantes que regresan (2022-2023) (Español)