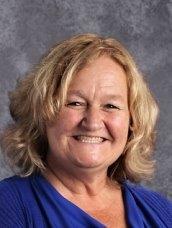 Phone: 610-932-6670
Email:
Degrees and Certifications:
B.S. Elementary Education, Mansfield University Master's Work Reading Specialist, Millersville University
Ms.

Beth Baity

HERE IS A LINK TO OUR VIRTUAL MEET AND GREET TODAY. I hope to "see" you there!

https://teams.microsoft.com/l/meetup-join/19%3ac4fb427bc3f64c8ab2f243c466f57616%40thread.tacv2/1598538799822?context=%7b%22Tid%22%3a%22a0d8e11b-5070-4524-b1b3-80b5b4a4b10d%22%2c%22Oid%22%3a%227ad5f7c3-0a48-4393-b7ae-4d53b571e233%22%7d

I have been teaching in the Oxford Area School District since 2001. Before that, I worked as a Program Director for a nonprofit company, Brian's House, Inc., where I managed various group homes and supported living situations for people with disabilities. As part of my job there, I coordinated medical care, wrote IEPs, trained staff, and facilitated communication with families and county and state organizations in an effort to support the success of the individuals I served.

I graduated in 1984 with a degree in Elementary Education from Mansfield University, then, later did graduate work at Millersville University towards a Master's as a Reading Specialist. Teaching is a wonderful profession and I feel honored to have it as my career.