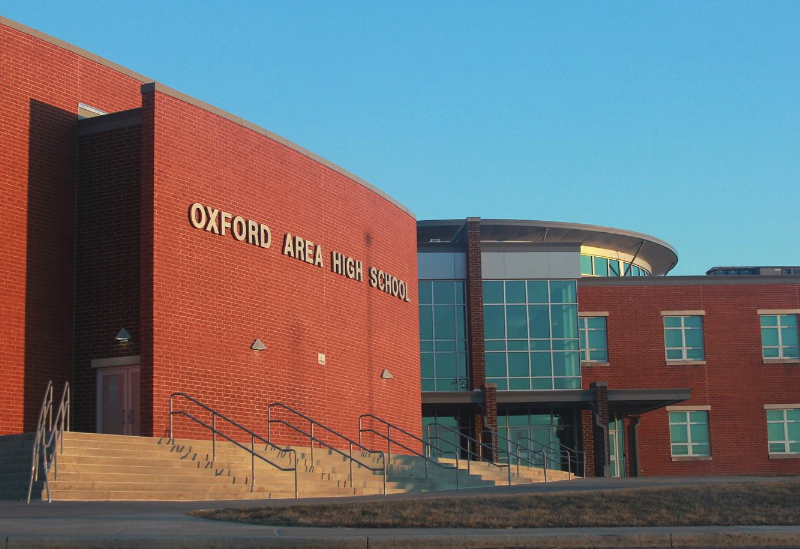 OAHS Announcements
National Merit Scholar

Oxford Area High School is proud to announce Class of 2022 Senior Emiliano Zetune as a National Merit Scholarship Semifinalist. Semifinalists are the highest scoring entrants in each state and are determined by PSAT scores taken in the Fall of junior year. Less than 1 percent of high school seniors each year are named semifinalists. Emiliano will now move on to compete for 7600 National Merit Scholarships worth more than $30 million dollars! In order to advance to finalist level, he will need to submit a detailed scholarship application which includes his academic record, leadership abilities, participation in community & school activities, and any honors and awards received throughout high school.

9/11 Memorial Concert

On Friday, Septemebr 10, 2021, the OAHS Choir performed several songs in the rotunda to commemorate the 20th anniversary of this event. Click the YouTube link below to watch the performance.

SAT Exam at OAHS

Seniors will have the opportunity to take the SAT exam during the school day on Thursday, October 28th at OAHS. This exam is limited to the first 100 seniors that register and submit payment. SAT school day flyer

Oxford Named PNGAS Guard-Friendly High School

The Pennsylvania National Guard Associations (PNGAS) is pleased to announce 50 High Schools have earned the designation, PNGAS Guard Friendly High School. The designation and standards were developed by the PNGAS Education Advisory Council to amplify high school best practices for recruiting, information-sharing, and group-formation in high schools for their support of the Pennsylvania National Guard.