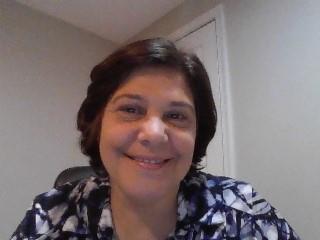 Phone: (610) 932-6632 x6635
Email:
Degrees and Certifications:
BS Chemistry BA English MA English MA Communication Science and Disorders
Mrs.

Francine Gulino

I am the speech language pathologist for Nottingham Elementary School. have been a speech language pathologist since 2013. Speech and language support is my second career, as I used to teach composition and literature at the college level. I am a local resident with a high school senior attending the Avon Grove School District and a college student at Millersville University. I love the warm atmosphere of Oxford Area School District and I love working here.
Welcome to Speech and Language support. Speech and Language support is a part of special education and provides help for students who have difficulties talking and listening. I work closely with classroom teachers, special education teachers, and other related services (occupational therapy, physical therapy, hearing support) to help students with communication needs thrive at Nottingham Elementary School. Most people think that speech and language support is only about helping students say their 'r' sounds. Of course I help with that! But I also help students who stutter, who have difficulty figuring out what to say, or those who have a hard time understanding (like following directions and listening to longer stories). If your child receives speech and language support, take some time to explore this website. I have information about all kinds of disorders plus how to help your child communicate better at home. My phone number and email address are listed above if you need to contact me. Be aware that I will not be in my office daily, as we are in a virtual model of instruction, so phone messages will not get to me as quickly as email.
Straight Talk about Speech and Language -- Monthly Blog
Welcome Back!

Posted by

Francine Gulino

on

8/28/2020

Speech and Language Support during school closings this spring

Posted by

Francine Gulino

on

3/15/2020

February focus is on active verbs!

Posted by

Francine Gulino

on

2/9/2020

January Starts with Pokemon Day!

Posted by

Francine Gulino

on

1/7/2020

December Activity: Exploring Categories

Posted by

Francine Gulino

on

12/12/2019

Our blankets are on their way to AI Dupont

Posted by

Francine Gulino

on

11/17/2019

Learning about Generosity, Gratitude and Empathy

Posted by

Francine Gulino

on

10/22/2019

When should I refer my child for speech and language screening?

Posted by

Francine Gulino

on

9/27/2019
Helpful Speech and Language Websites and Links
ADHD and its effects on speech and language

This website gives a clear and thorough explanation of how ADHD affects a child's ability to communicate. It also offers strategies for parents to use to improve communication at home.

Social thinking -- in a nutshell

Not sure what we mean by social thinking? Michelle Garcia Winner explains.

Social Thinking -- On Vacation

From Michelle Garcia Winner's website, socialthinking.com. This article explains how summer vacation can be a good time to practice social thinking.

What is whole body listening and how can you improve it?

Whole body listening and how to improve it from the socialthinking website

Increasing sentence length and complexity

This website offers tips on how to help your children speak in longer, more complex sentences.